Honey Walnut Shrimp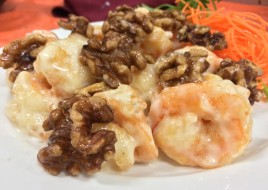 Crispy jumbo shrimp tossed in our decadent white sauce and topped with our special house made candied walnuts.
$
16.95
Szechuan Hot Pot
Shrimp, beef and chicken sauteed with fresh vegetables, served over napa cabbage, then covered with our Szechuan peppercorn and chili sauce. Blazing hot and sure to please the chili aficionado. Extra Hot and Spicy
$
16.99
Beijing Duck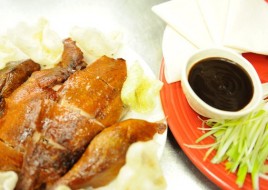 Roasted to perfection Beijing style served with green onions, cucumber, hoi sin sauce and Chinese crepes.
$
19.50